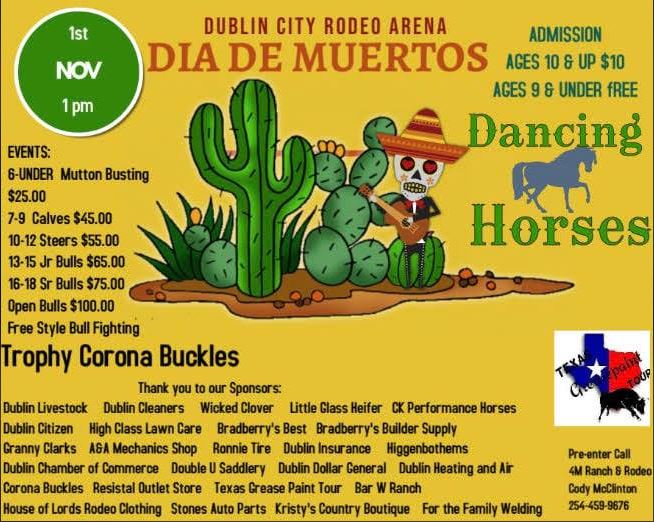 Dia De Los Muertos Buckout
On November 1st at the Dublin City Rodeo Arena, Dia De Los Muertos will be celebrated rodeo style! Admission is $10 for kids ages 10 and up, ages 9 and under are free! Mutton Busting, Calves, Steers, Jr. Bulls, Sr. Bulls, Open Bulls, and Gree Style Bull Fighting will be on the agenda. For more information, call Cody McClinton at 254-459-9676.
Food Trucks @12pm!!!